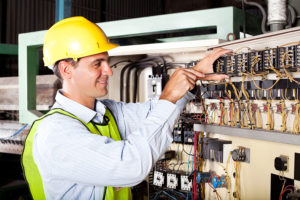 Ensure your electrical equipment is up to date with its testing and tagging – a legal requirement for any electrical item deemed to be used in a workplace.
Unsure of whether your electronics needs tagging and testing? Call the Shane Batten team to verify what you need to do.
Testing and tagging ensures your workplace safety as well as compliance for insurance purposes. With the recent changes in health and safety legislation, it is imperative that your testing and tagging is up to date.
If you are a school, commercial office space or industrial company, testing and tagging is a legal requirement for you. We have the latest in testing technology with a specialised test kit which can make the job efficient and reliable. Let us create a programme for you – never worry about the expiration dates on your tags as we will remember it for you.